Brief History
Philosophy is a universally recognized discipline and its history is as old as Man's. Similarly the department of Philosophy in this college enjoys a very pride position since its foundation on 28th January 1959. This department was introduced with the subject LOGIC in intermediate level and gradually became Philosophy in degree level with 32 Honours seats. This department works with a team of Four Professors and the achievement of this department is explained as under.
Programme offered

B.A. (Philosophy Hons.)

Inter disciplinary courses

Political Science, Sociology, Mathematics, Psychology and Physical Science

Intake Capacity (Students)

32
Faculty Profile
(including teaching, non-teaching & technical staff)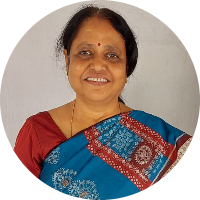 Dr. (Mrs.) Nandita Chhotaray
MA, Ph.D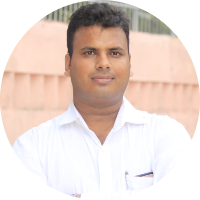 Lt. Jitendra Kumar Swain
MA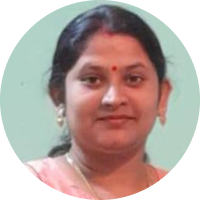 Mrs. Puspita Priyambada Tripathy
MA
Remarkable Achievements
Maximum portion of the students are selected for admission in P.G at UtkalUniversity, Vanivihar and other outside Universities
There are some students who have also admitted for M.Phil in outside universities.
Our students actively participate in organizing awareness camps for illiteracy and eye-donation camps.
Campus Placement is highly active in our College and specially the Students from Department of Philosophy avail the high opportunity through N.C.C .
The students from this Department also ranked as employee in Police Department. This is the pride of this Department.
Alumni
| Name | Qualification/Position |
| --- | --- |
| Dr. Rajkishore Sahoo | Principal Ramchandi Mahavidyalaya , Gadamanitri |
| Prof. Brundaban Dakua | Department of Philosophy Rajsunakhala College,Rajsunakhala |
| Mr. Raghunath Swain | Senior Auditor, Secretariat(local fund Audit) |
| Dr. Kailash Chandra Moharana | Senior lecturer,Department of Philosophy, Balugaon college |
| Mrs. Swarna Prava Patnaik | Social Worker, Khordha |
| Mr. Birendra Chhotaray | Department of Forest |
| Mrs. Chinmayee Pattnaik | Lecturer in Philosophy, Brahmani Jharilo College |
| Dr. Prasanta Ku Panigrahi | Lecturer Philosophy, Jatni College, Jatni |